Freewriting is a technique where for a set period of time you sit down and just write. It's a great way to:
begin if you don't know where to start
to practice writing (practice makes perfect!)
gain confidence
get disciplined
write from the heart
get used to writing from your own experience
Try and write for ten minutes every day. This will flex your writing muscles!
One thing you must not do during your allotted writing time is to correct what you have written. You have to turn off that internal editor (not even spellings!) and allow your creative side to get into the flow of writing. Be warned: what you end up with will probably look like a mess. You can go back and edit your writing if you wish, but the value of the exercise is not in the finished product, it's in the process.
Here are some suggestions for subjects to write about in your freewriting exercises: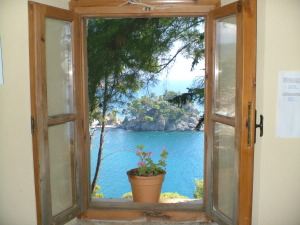 a time when you were frightened
a favourite place
how you feel about your church
your ideal home
a childhood memory.
Students from the Write for a Reason course are given freewriting exercises to do as part of every module; if you would like to know more about the course, take a look at the details and see if it  might be right for you. Any queries or comments, please do not hesitate to get back to me!