This week, on Thursday, people all over the world will be celebrating International Women's Day.
This isn't the place to discuss women's rights, but it is definitely a place to think about writing books for our girls!
It has long been noted that books with strong female characters are lacking for teens and pre-teens.
Many books for girls have, in the past, been filled with princesses and pink unicorns. They have featured unreasonably thin and impossibly attractive white girls…
Things are changing, phew!
Christian books need to be part of this change. We need to encourage and inspire our girls, so they know they are fearfully and wonderfully made (whatever they might think of their appearance); that God has given them all gifts to share with the world (whatever they might think about their lack of abilities); that they are beautiful and precious (whatever they might think about their value); that God loved them so much, he sent his only Son to die for them.
In some cultures, women are still regarded as less than men, but the Bible is clear that God loves us all. Jesus died for us all. Under God, we are all equal – just different.
Could you write a book to inspire your girls? Why not stop for a minute right now and pray for the girls in your life. What do they need? Could you write a novel that will address this issue?
And if in the meantime you need a book for your girls to celebrate International Women's Day on Thursday, how about these?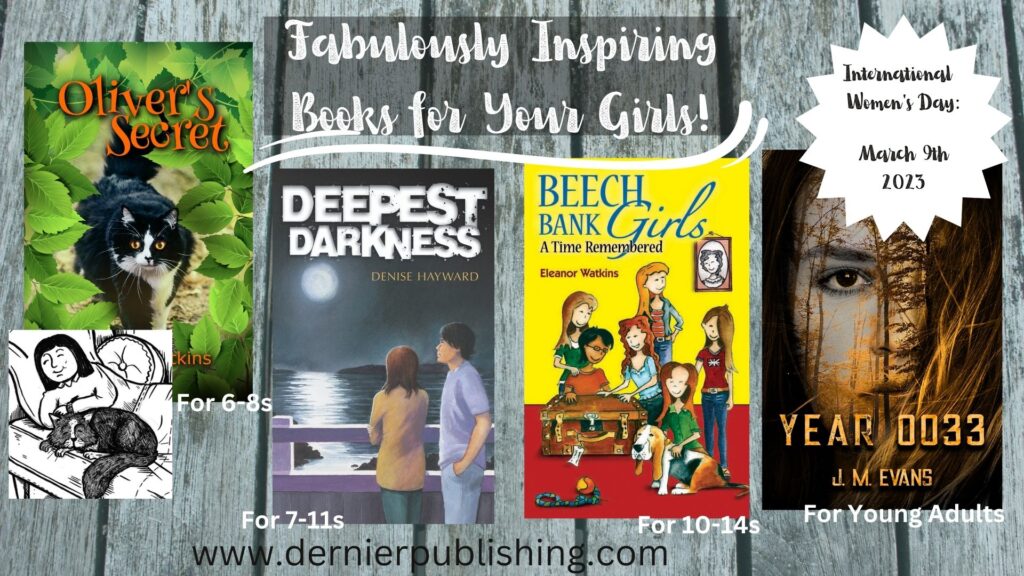 For 6-8s: Oliver's Secret. Claire, who has recently moved to the UK from China, learns about friendship, prayer and trust.
For 7-11s: Deepest Darkness. Abi's life is filled with fear, until, on holiday in Canada, she begins to find the true light that shines even in the deepest darkness.
For 10-13s: The Beech Bank Girls – A Time Remembered. Six girls from a church youth club learn about God's faithfulness all through the ages.
For 14+: Year 0033. Chella belongs to the underground church. After her best friend disappears and her fiancé is arrested, a new chapter in her life begins.
International Women's Day