Hello, Janet here. I'm glad you've found our Writing Courses page! If you are new to writing fiction for young people, you are in exactly the right place. As a publisher of fiction for kids and teens, I have designed these courses to help you with your novels, step by step. Even if right now you are thinking I can't do it. 🙂 You can, or you wouldn't be here!
Children need to hear the good news of Jesus – and what better way than through the medium of excellent, relevant, fun stories? (It's what Jesus did!)
You can start to improve your stories RIGHT NOW with any of these online courses! If you feel you have been called to write, someone's waiting for your stories, so don't delay…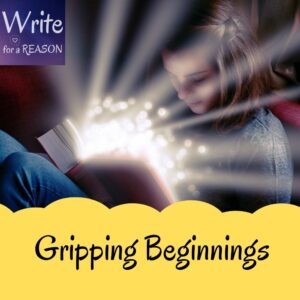 Where would you like to start?
You MUST create a gripping start to your story… because if your readers don't love the beginning, they may never read the rest…. nooooo!!!!!
Click here to join this FREE course.
Yes, it really is FREE!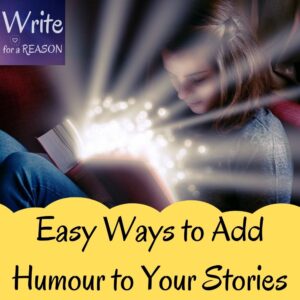 Every children's story needs humour – even, or perhaps especially, those which have a gripping plot and a serious message to share! This short course will give you lots of ideas on how to make your story more fun. Click here to join the course.
£7.99.
'
'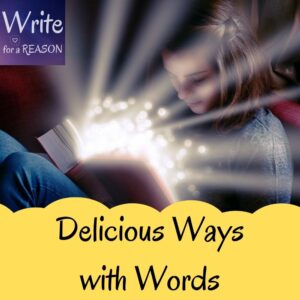 Mini Course:

Delicious Ways with Words
Learn how to use literary devices to embellish your story! Onomatopoeia, personification, metaphors… learn how these and more can be used to great effect to create atmosphere and pull your readers in. It's a bit like icing a cake, then adding a few delicious sprinkles on top!
Click here to join the course.
£7.99
If you love poetry, you will love this course!
This is the BIG course! In this course you will learn all the essential tools you need to write a successful novel for children/teens.
£295
(Also available: 6 monthly payments of £49.00)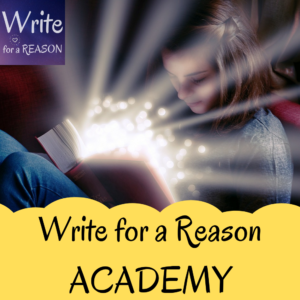 CLICK HERE TO JOIN THE ACADEMY
If you are writing to share the good news of Jesus in some way, your novel will already be extra special, because it has eternal value, but the better written it is, the more children will read and enjoy it!

In the parable of the talents, the servants who received the gifts had to put them to work… the servant who buried his talent was in trouble – don't let that be you!

Most writers struggle on alone hoping (doubting?) their writing is good enough, but, as with any field of life, you need training, support and encouragement.

Get some training to make sure you're not just waffling on!
Get confident in your ability to write!
Overcome the overwhelm!
Be the novelist you dream of being!
Inspire the children you love with your stories!
"Thank you for taking the time to educate those of us who feel we have a story just waiting to erupt from the depths of our souls."
~ Leilanie

This course is for you if you:
Are new (or new-ish) to writing novels for children/teens…
Or want to make a start.
Love creative writing.
Have a message to share.
Want to learn some new ideas to help make your stories the best they can be.
Are willing to put time in to learn your craft.
CLICK HERE TO JOIN THE COURSE
"The course has come to an end all too soon. I thank God for you and may he keep this group of writers inspired and enabled in this work for His glory." – Pam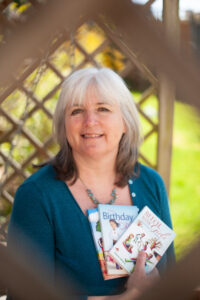 Let me introduce myself: my name is Janet Wilson. I'm a mum, grandma and founder of Dernier Publishing (we publish Christian books for children) and Write for a Reason.

In my role as a publisher, I have learnt a few things about great novels. I would love to help you make your stories the very best they can be.

I am a Christian, and this course reflects that, but whatever your beliefs, you will find plenty to help you in your own writing journey.

When you sign up for the Write for a Reason Academy, you will gain IMMEDIATE access to the pre-course runway, which I've designed to help you get ready for the weeks ahead (this includes some fun writing prompts!). The teaching modules will then be released to you week by week.

I hope you will join me in the Write for a Reason Academy. I would count it a privilege to help you in the next step of your writing journey.

In this course you will learn everything you need to write a successful novel for children/teens, and come out with a complete story plan.

The Pre-Course Runway
Purpose: To get ready for the weeks ahead.

Module One: Reaching Your Target Audience
Purpose: To know who you are writing for, and get to know their world.

Module Two: Creating Your Protagonist
Purpose: To create a protagonist (main character) your readers will love and be inspired by.

Module Three: Creating Secondary Characters
Purpose: To create engaging secondary characters.

Module Four: A Look at Narrative Voice
Purpose: To consider all the options and choose your narrative voice for your next story.

Module Five: Weaving in Your Theme
Purpose: To know what your theme is, and how to make your "message" work in the context of your story.

Module Six: Creating the Perfect Setting
Purpose: To choose a great setting for your story, and build your fictional world.

Module Seven: Gripping Beginnings
Purpose: To work on a gripping beginning for your story, to draw your readers in.

Module Eight: Satisfying Endings
Purpose: To work out a satisfactory conclusion for your story, that you readers will love.

Module Nine: Conflicts and Resolutions
Purpose: Work out all the terrible things that are going to happen to your characters between your beginning and ending.

Module Ten: Your Complete Story Plan
Purpose: To have a complete story plan in your hands, ready to begin writing your novel in full.

N.B. Each module will include a mixture of teaching and practical assignments. And they're fun! Yay!

Is it time for you to invest in your writing?
If you join the Write for a Reason Academy, you will have access to:
Ten teaching modules, including 40 lessons
Videos and
Writing exercises and assignments
Loads of encouragement!
Modules are released every week, but you are free to take as long as you like over the course.
"How can they put their trust in Him if they have not heard of Him? And how can they hear of Him unless someone tells them?"
Romans 10:14 (NLV)

"I have really enjoyed the course and learned so much. I know I have much to think about and to practice.
You have taught me so much and been always a great encourager, thank you.
You've never made me feel like it's too late or that I'm to old or not good enough.
Instead, I have felt hopeful and excited. I want to keep writing and honour the Lord with what I believe he's put in my heart.
I'm going to write [my book]. Not sure how it will turn out but if I don't try I'll never know.
As St. Julie has said, ' better mistakes than paralysis, it's your choice '." – Juliet
Copyright Janet Wilson