Hi! My name's Janet, and I teach Christians who write fiction for children.
Do you have an idea for a novel, but don't know where to start?

Do you start with enthusiasm, but get stuck?

Do you doubt your writing is good enough?
'
I am a publisher of Christian fiction for children. I set up Write for a Reason in response to requests for help from new writers.
Want to join an online course?
At the end of ten weeks you will have all the skills you need to write your first successful novel.
Like to start with some free writing tips?
(Loads of free stuff to keep you motivated – plus FREE pdf to start you off: 7 Essentials for a Gripping Start to Your Novel)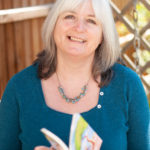 Let me know if there's anything else I can do to help you. 🙂
Janet