Hello! My name is Janet Wilson. I'm a fifty-something-year-old wife, mother, step-mother, grandmother, daughter, sister, and Christian children's book publisher. Besides reading and writing I love walking, sewing, baking and travelling . . . when I get a chance! This is me holding a selection of Dernier Publishing books . . . I'm thrilled and excited about them, because every one started off with an idea, and now, after a lot of hard work, these stories are encouraging and inspiring children all over the world. 🙂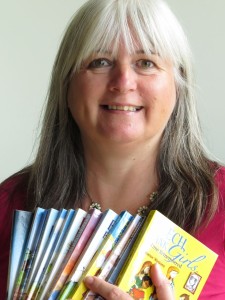 I have always loved reading. Stories are not just books; they are a means of escaping into another world. As a child, when I ran out of my own books, I would read anything on the bookshelf at home; I was reading Alastair McLean and Dick Francis by the time I was about twelve (my dad's books!).
I started going to church when I was thirteen, and gradually began to love my Lord . . . at that point Christian books became my diet. What inspiration! Joni Earekson, Brother Andrew, Richard Wurmbrand, Jacky Pullinger . . . such thrilling stories, and many more, that I read over and over again.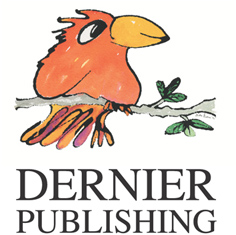 It wasn't until my youngest son started school that I became a freelance writer, then later set up Dernier Publishing. The vision was to flood the market with thrilling, exciting stories for children and teens from a Christian perspective, that would encourage and inspire readers in their faith – stories where the Lord does miracles, answers prayer, helps in tough situations, uses people to do amazing things in his name. The market isn't flooded with book like these yet, but, hey, I'm still working on it 🙂
We are children of a creator God, and I'm a firm believer in being creative – it's part of the awesome privilege we have of being made in His image. If we have been given a gift I believe we should use it to honour God who gave us this ability. Some people love creating a garden, others a website. Others love to sew, paint, stick, make things from wood, make music or delicious meals. Others love to write. All these things are wonderful gifts from God that we can use to serve others. But if we want to produce pretty much anything of value, we need someone to show us how to do it, people to encourage us (even our first feeble efforts!) and we need to stick at it and not give up when the going gets tough.
So we need a teacher, and we need encouragement. Hence Write for a Reason.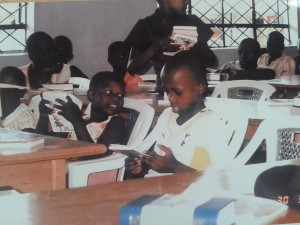 I am deeply concerned that children all over the world are growing up not hearing the good news of Jesus, and others are giving up on their faith as they get older. If you're still reading this, this almost certainly concerns you too. As Christian writers, what greater joy could there be than for us to point the way to Jesus through our gift of writing? Jesus said that the harvest is plentiful but the workers are few. We can be workers in this harvest with our stories – together we can make a difference.
That's why I set up this website, with free writing tips, plus paid options (click here to learn more about the Write for a Reason course and here for more information about the monthly subscription programme) for anyone who wants to go deeper into the craft of writing for our precious children. If you are a Christian and write fiction for teens or young adults, don't leave the website before at least signing up for free weekly writing tips – if only one of them helps, hey, you've lost nothing!
Feel free to contact me using the form below with any questions, comments, suggestions, or your own reason for writing. If I'm ever slow responding to you, please be assured that I care, I'm just really busy, but I will get back to you as soon as I can!
P.S. If you are interested in joining the next Write for a Reason course, please find more details here You can read testimonials from past students here, or contact me below. 🙂