As last week's writing tip seemed to resonate with many of you, about juggling various different writing projects or sticking to one (and I was speaking to myself as much as to you!), I thought, this week, this would be a good topic:
Get to grips with your distractions.
When I started Dernier Publishing, the family PC stood in the corner of our dining room, so writing had to happen there. Our two adopted cats, Casper and Murphy, would come and drape themselves round my neck and sit on the keyboard… people would be walking in and out… kids would need attention. I'm sure you know the kind of thing!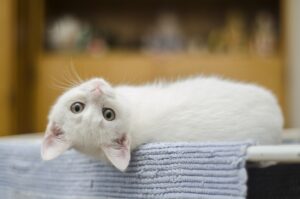 Now my kids have all grown up and the animals are no more… but in my experience, distractions never go away – they just morph into other things!
Here's what I do now to avoid distactions:
We have a laptop in the house, but I go out to the office to write, because I work best alone
I turn off the WiFi. So much more writing gets done that way.
I write at the same time every day (straight after the evening meal). That way I can't stop to think if I feel like it or not. I just do it. Some days I can't, of course – but all the days I can, I do.
Now it's your turn.
Your assignment for this week, should you choose to accept it:
Write down three things that distract you from writing.
Decide how you can overcome each one. Don't let those distractions get you!
Post them on the Write for a Reason Community facebook page, or send them to me. A bit of accountability never did anyone any harm!
Imagine getting your story done in half the time; how wonderful that would be. You can – but you need to spot the distractions, and find ways to avoid them.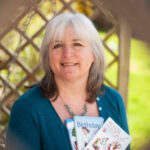 Trust you find that helpful.
Janet
P.S. Students from the Write for a Reason Academy met up yesterday evening for a Q and A session. It was a really good time, with lots of great questions! If you'd like to join the Academy, you will also have access to future online meetings. We'd love to welcome you in! 🙂 Click here to get access.