Here's a writing tip that came up a couple of weeks ago when I was running a writing workshop in Hungary, with an international group of writers. (It was such fun!).
Somebody asked, how many secondary characters should we have in our stories for children?
I asked the others: What do you think? One of the ladies immediately told us that she had read a series of novels as a child, but there were so many characters, she didn't really get to know any of them very well. Hmm. Worth thinking about that!
We decided that the best number of secondary characters is as many as you need, but not more.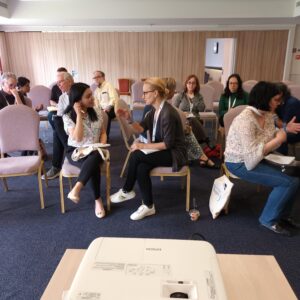 How many secondary characters do you have? Would your novel be helped by having fewer characters? Does your protagonist need three best friends, or would one do? Does he or she need a large extended family, or would a dad and a gran cover it?
Some children will binge-read your book – they will start it and finish it as soon as they possibly can. Others might read one chapter at a time. Will the latter be able to remember who is who, if they read your story over a period of two or three weeks?
Here are the dangers of too many secondary characters: they can slow the story down, complicate issues and distract from your protagonist.
It's worth thinking about these things, and making changes if you need to.
If you're not sure about your novel, and would like some help, Writers for a Reason Unite is just about to open up again (Thursday) for new members. We'd love to have you join us! One of the biggest and most wonderful things about our Unite groups are the way writers-for-a-reason help and support each other. In small writing buddy groups, everyone has time in the 'hot seat' to get input about anything they want help with – like how many secondary characters to include in their story!
If you'd like any further info about the groups, check out this page, and do feel free to get in touch. Our groups really are helping writers get their novels done:-)
Have a wonderful day,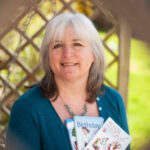 Janet
P.S. This is the link to the join an email list, to make sure you get all the information about our Unite group. There's no obligation to join – it just means you get all the info so you can decide if it's for you. Hope to see you there!
Secondary Characters – Have You Got Them Covered?