Do you:
start writing at the beginning of your novel?
write the ending first?
I know it sounds crazy, but there is some merit in having the final page all sewn up before you've written the bulk of your novel!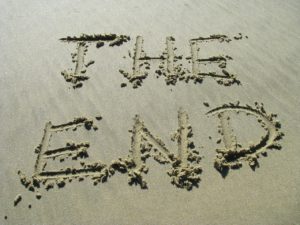 The reason . . . you can be absolutely sure that every scene of your story is working towards the final outcome.
Sure, you may not want to write your ending before your beginning . . . but most of us have at least a general idea how our story is going to turn out before we ever put pen to paper (or fingers to keyboard :-)), so writing the ending first (or maybe after the first chapter or two, when you've got your scene set) isn't as daft as it sounds. And it might save a lot of meandering around the middle.
Here's an exercise for you: why not try writing the ending now, to a story idea you've been mulling over in your mind (I know you have on, come on, you're a writer!)? Let us know how it goes!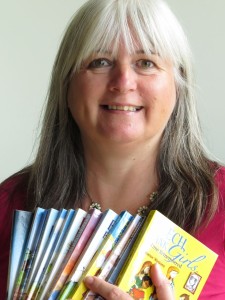 Happy writing,
Janet
P.S. The next Write for a Reason online course starts on 19th June. If you'd like to join us, we'd love to have you! 🙂
Save
Save
The End of All Things, or the Beginning?