Write for a Reason Course FAQs
I have never written anything before. Is this course suitable for me?
Yes, it would be lovely to have you, but be prepared to work hard!
I have several unpublished manuscripts but I wouldn't consider myself to be a beginner. Will the course be too basic for me?
Not at all – there could be a good reason why your manuscripts are being rejected – why not come along and see what the course has to offer? You are bound to pick up some really useful ways to improve your writing.
I don't want to be published, I just want to write for fun and share my stories with younger members of my family. Is that OK?
Absolutely, come on in!
I'm not a Christian but would like to learn more about writing for this age group.
This course will be covering writing from a Christian perspective, but you are very welcome to join us if you wish.
How much time will I need to spend on each module?
A minimum of 3-4 hours will be needed per module to go through the teaching and assignments. There is no maximum – you can spend as long as you like! As with all things, the more you put in, the more you get out.
I see the course is for unpublished writers. I have had non-fiction books/articles published, but have not written fiction before. Will the course be suitable for me?
If you are new to writing fiction, yes, you will learn many different writing skills.
I can't do the full course because of commitments on the dates given – will you be running the course again?
Yes! Please subscribe to receive free writing tips, as along with these I send out news of course dates.
I would love to have a go at this course but I'm really nervous, in case I'm not very good.
Please do have a go if you would like to! There's no such thing as 'good enough', or 'not good enough', if you're writing for a child you love. It would be a shame to let your fears stop you. Don't bury your talent. Be bold and decide to give it your best!
Will you analyse my manuscript for me?
Manuscript criticism isn't part of the course, but I can pass you on to a professional who can do that for you if you wish.
Can you help me to get published?
No, that's not part of the course either.
Do I get a certificate at the end?
No, there is no formal certification. Just the joy of knowing you have improved your writing skills!
Can I pay in instalments?
Sorry, I am currently unable to do this.
Do you have any testimonials from people who have done the course?
Yes!  Click here to read testimonials.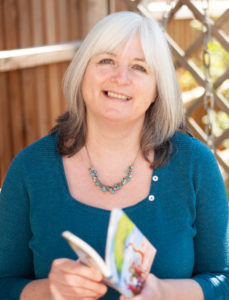 Thank you for reading the FAQs. If these haven't answered your query, please don't hesitate to contact me using the form provided, and I will try to get back to you as soon as possible.
Every blessing,
Janet
If you want to make sure you don't miss out on news of courses, subscribe to email updates and I'll make sure you get all the information you need. Click on this link to subscribe.