Creative writing tip of the week – Getting Clarity

Uncertainty can stop us writing.

I've been working on my current novel way too long (working title: Year Thirty-three). It's a story I began a little while before I met my husband, seven years ago, then I'm afraid all writing took a back seat while we dated, got married, and moved house! Subsequently I had the idea for Revenge of the Flying Carpet, and finished that, so going back to Year Thirty-Three has been a challenge – going back to a different era with different characters, instead of flying off on a magic carpet!
I was getting there, though, albeit slowly, until a few weeks ago when I realised the biggest problem I had wasn't time (or lack thereof!). It was not knowing exactly where the plot was going. The excuse I gave myself was too many other things to do, but to be honest, it was because I had become overwhelmed with the intricacies of the plot.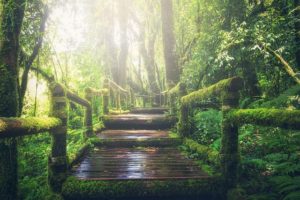 I had added a twist, a double agent, changed the goal slightly, added a flaw to the second character (which required a new sub-plot)  . . . and I ended up putting off writing if I was even a bit tired, because it required too much mental energy. It had become an elephant – too big for me to handle.
How did I get back on track? I started by writing a new synopsis. It took a lot of thought and a several writing hours, but it was worth every minute. Now there's no confusion, no mist, no uncertainty. I know exactly where I'm going, and I'm back to enjoying writing again.
Clarity is key!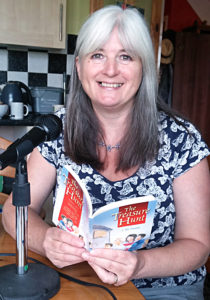 Have you had an experience like that? Or have you found this helpful? Do put a comment below or over on our facebook page – it's always lovely to hear from you!
Janet
Save
Save