Who are you writing your book for? If you're not 100% sure who your target readers are (age, gender, nationality, reading ability etc), I have an online Zoom training for you at the end of the month, that will help you get total clarity.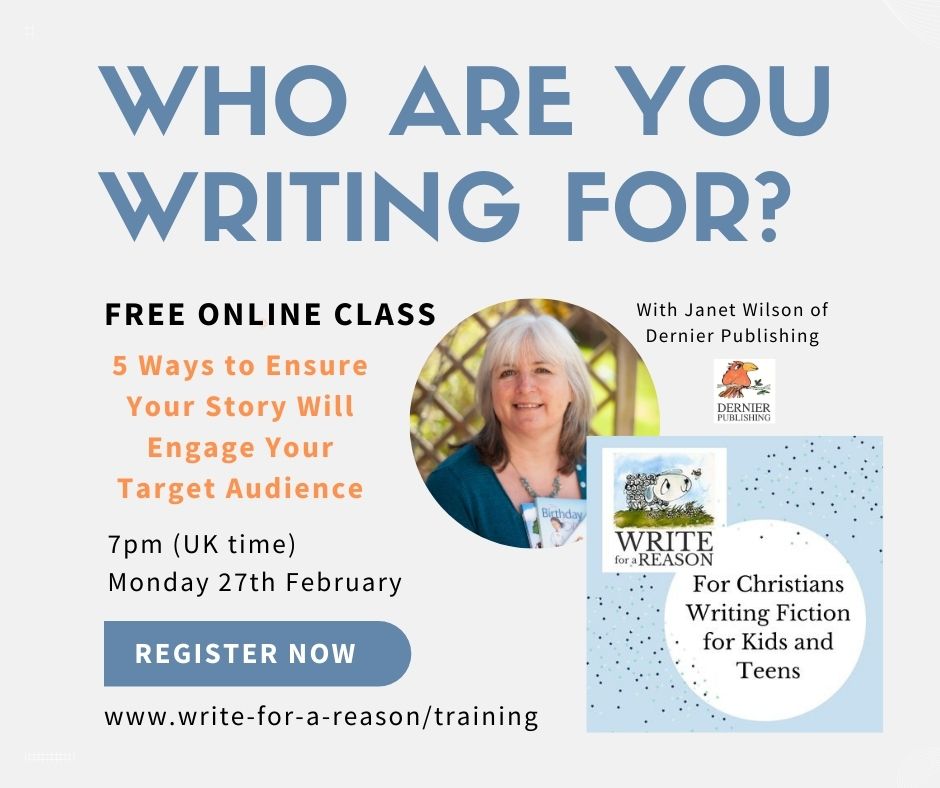 I'm sometimes asked to read a new author's story, to see who best to market it to. This is kind of the wrong way round – you need to write your story to fit your readers.
The aim is that after the training you will know exactly who you are writing for, and will know how to delight and thrill every single one. 🙂
Not being quite sure who you are writing for is an issue that comes up time and again, and it's a really serious problem, so I thought this would be a good topic to cover.
We will be looking at 5 ways to ensure your book exactly matches your target audience.
Book your place here. I may record it – I'm not sure yet. Or I may turn it into a mini course so everyone can have access in their own time… but the best thing is to book and come in person if you possibly can (you will also be able to ask questions if you attend live).
This really is essential stuff – don't wave it away, thinking it doesn't matter, because it does. Hugely. If you get it wrong, your chances of your book being successful are decreased. If you get it right, you greatly increase your chances of having readers desperate for the sequel!
Whatever you do, don't go on writing vaguely, hoping that anyone/everyone will enjoy your story. It just doesn't work like that.
Even if you think you know, come along and maybe you'll pick up a little nugget of useful information… or just enjoy fellowship with other writers of children's fiction – it's lovely being part of the Write for a Reason community! Either way, you are very welcome.
(Oh, and it's free.)
Hope to see you there,
Janet
P.S. This is where you book your place.