The most common thing new writers ask me when I'm talking about Write for a Reason is, "How do I know if my writing is good enough?"
Would you ask me that if I was in a room with you now? If so, let me tell you, in my firmest voice, there's no such thing as "good enough". Or not good enough.
Let me explain.
You have been called to write stories for children to share your faith in some way. Suppose, instead of thinking about how to get a publishing contract with a big company, you decide to write for your nephew? Or a child you know who is going through a tough time? And make that the very best story you can?
When I first started knitting dolls for refugees, I was a bit shaky with the pattern, but now I've got a lot better. Those first few dolls were less than perfect in different ways, but I'm sure they will be loved by the girls who receive them… they are good enough. Not good enough to sell in Harrods, but more than good enough for a little girl to love. And the more I make, the better I get!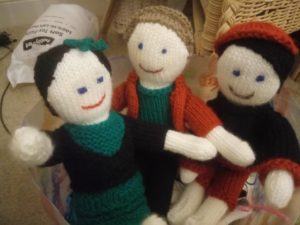 If you are called to write, you can do it. Your writing is good enough. I can almost hear you say, but suppose I've made a mistake, and it's all just in my head? Well, there's only one way to find out!
It's time to get to work, and I hope you will let me help. You can only get better!
May the Lord lead and guide you as you write,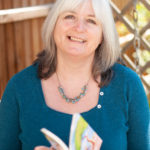 Janet
P.S. If you join the new Write for a Reason course, you come out with a complete story plan. We will go through characters, setting, plot and loads more! I hope you will join me, because I'd love to help you make your stories the very best they can be. Registration isn't open yet, but you can take a sneaky peak here. Don't forget to tell your friends, and keep in touch!