Good morning my writer friends,
Hope you've had a great weekend and are ready for a new writing week.
What are you writing at the moment? Do take a moment to let me know – I always love to hear from you. 🙂
Apologies that last week some of you weren't able to find the podcast on the website (Essential ingredients for author websites with Sonja Anderson). Something weird was going on – it kept disappearing! I think it's decided to stick around now 🙂 – this is the link. Do share it in your writing groups, because author websites are definitely the way forward.
And here's your writing tip for this week:
How can you thrill your readers with your ending?
Have it turn out even better than they could have imagined!
Here's a very simple example:
It was Cinderella's dearest wish to go to the ball. Everything was against her, but finally, she made it…
Yaayyy, we are all thinking!
The story could have stopped there. She could have had a fabulous time and come home tired and happy.
BUT the prince fell in love with her and it ends with a wedding! Wow!
Which was waaaayyyyyy more than Cinderella was expecting/hoping for.
Could you do something like that with your ending?
I know Cinderella is a fairytale, and you will probably want a real (though hopeful) ending to your story, but still, is there some beautiful twist you could introduce to delight and thrill your readers?
Have a think and see what you can come up with!
Until next time,
Janet
P.S. I am running a new Zoom training free for anyone interested. It is a topic that keeps on coming up over and over again. It's all about making sure your story is perfect for your intended readers. Click here to read all the details and sign up. All are welcome. Even if you think you've got it all sorted, why not come along anyway? You might find a useful nugget – after all, we're all on a learning curve. And do bring your friends! The more the merrier. 🙂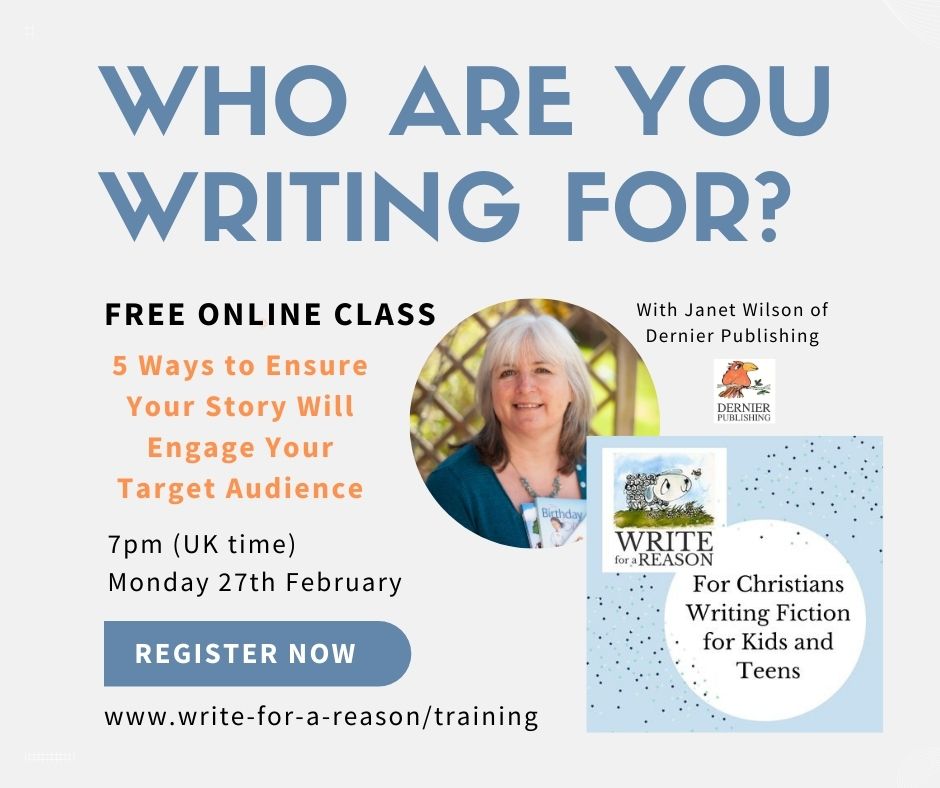 How to Thrill Your Readers with Your Ending