I set up Dernier Publishing with the aim of flooding the market with good Christian books for older children! You can read more about me and Dernier on the 'About Us' page, but if you're interested in Christian books for children aged from around eight to fourteen, please do take a look at what we have currently on the market.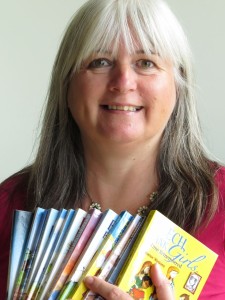 Enjoy!
Janet
You can buy all our books direct from the Dernier Publishing website, in Christian bookshops, or wherever you usually buy books.
Here are some of our current titles available in paperback: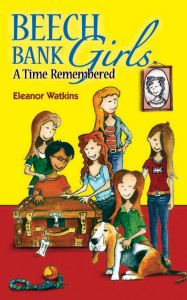 Beech Bank Girls, A Time Remembered
by Eleanor Watkins
This fabulous book for girls sees the Beech Bank Girls finding the old diary of a fourteen-year-old girl, and discovering that the Lord can help them whatever they are facing, just as He did for Grace one hundred years ago at the start of WW1.
"I loved the bit about Grace's journal, it was really sad when Will went to war. It is definitely a brilliant book, and I would recommend it to anyone." – Naomi
ISBN 9780956904379 / £5.99 / 192pp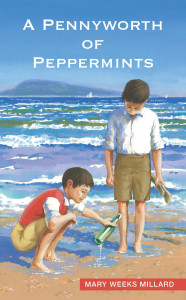 A Pennyworth of Peppermints
by Mary Weeks Millard
An exciting spy story, set in the First World War. While collecting driftwood on their local beach
in Dorset, Ben and Sidney find a message in a bottle washed up on the shore. The message is written in rhyme – is it just a poem? Through a series of adventures, the boys, along with
Sidney's sister, Vera, discover that there is much more to the message than meets the eye . . .
This delightful story captures a little of what life was like for families living through the Great War, and how faith in God can make a difference, whatever the circumstances.
'I really enjoyed this story, especially the mystery of the poem. I also learn what life was like for people in World War 1.' – Abi
9780956904331 / £5.99 / 160pp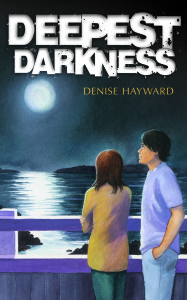 Deepest Darkness
by Denise Hayward
Ten-year-old Abi's life is ruled by her fears. On holiday in Canada she meets a friend who shows her that true light shines, even in the deepest darkness.
A wonderful story of freedom from fear.
'This is a brilliant story . . . one of the best books I've read, EVER!' – Maddie
9780953696369 / £5.99 / 112pp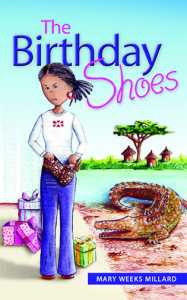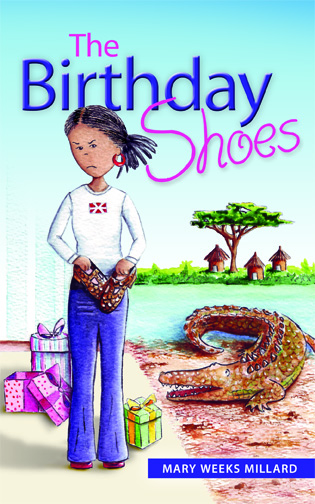 The Birthday Shoes
by Mary Weeks Millard
Emily Jane wants fashionable boots for her birthday, but is given fake crocodile shoes instead! She hates them until she discovers that they take her on magical adventures to Africa, where she makes friends and some exciting discoveries about God along the way.
'It made me feel like I was there!' – Susanna
9780953696383 / £5.99 / 128pp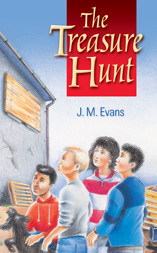 The Treasure Hunt
by J.M Evans
Ravi, Debbie, Joel and Lance's first exciting mystery adventure. Who is in the back of the white
lorry and why are they there? Prayer, faith and their Bible knowledge all help, but when the case
takes an unexpected turn, the friends also need to be courageous and obedient. Will they find
out what is going on and find the real treasure?
'The best book I've ever read!' – Emily
9780953696314 / £4.99 / 96pp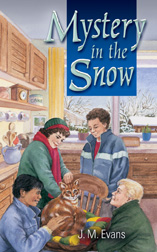 Mystery in the Snow
by J.M Evans
Not long after solving their first mystery, Ravi, Lance, Joel and Debbie
find themselves with a new problem: a shed has been burgled. The plot
thickens as an old lady's handbag goes missing; then a cat disappears.
Join the Christian friends as they solve this new mystery.
'I would definitely recommend it.' – Joshua
9780953696338 £5.99 / 112pp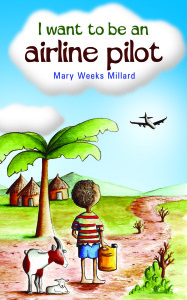 I Want To Be An Airline Pilot
by Mary Weeks Millard
Shema, an eight-year-old orphaned Rwandan boy, discovers that he has a Father in heaven who cares for him. A victorious, heart-warming story from rural Africa.
'This book is very good; it made me feel happy, sad
and really excited. It is one of my favourites.' – Kemi
9780953696352 / £5.99 / 112pp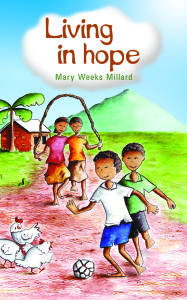 Living in Hope
by Mary Weeks Millard
Shema and friends still have many challenges to face in the Village of Hope. Frida is tricked into leaving her brother and sister, Sam is falsely accused of stealing, a football match has an uncertain ending; will their faith triumph?
'A brilliant, riveting story' – Reuben
9780956904300 £5.99 / 128pp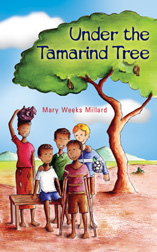 Under the Tamarind Tree
by Mary Weeks Millard
Joshua and Timo's lives change forever when they move to Shema's village with their families.
At first they don't want to go, but soon discover that God knows best.
'I would recommend this book to my friends.' – Jacob
9780956904324 / £5.99 / 128pp
The Beech Bank Girls series
by Eleanor Watkins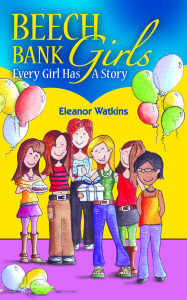 Every Girl Has A Story
Six teenage girls draw nearer to God and to each other in these fun, moving and honest accounts. Annie, Willow, Rachel, Holly, Amber and Chloe share their secrets with each other and with us.
'I loved reading about the different girls' lives.' – Emma
9780953696345 / £5.99 / 162pp
Short-listed for Christian Resources Awards 2011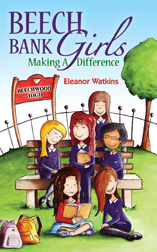 Making A Difference
An interesting hike, a new culture on their doorstep,
an emotional evening . . . the friends learn from some tough issues that they can make a difference right where they are and have lots of fun at the same time!
'A very exciting, fun to read, really well-written book' – Taylor
9780953696376 / £5.99 / 192pp
Short-listed for 2012 Christian Resources Awards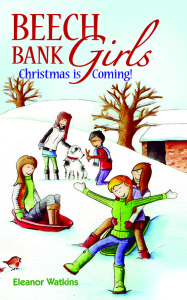 Christmas is Coming!
Along with the excitement of Christmas, life holds its challenges for the Beech Bank Girls. Holly's family faces financial ruin, Rachel is worried about her sister, a sledging incident nearly has disastrous consequences, and an unusual nativity play brings home the true meaning of Christmas.
'An amazing, heart-warming story. A definite 10/10.' – Ellie
9780956904317 / £5.99 / 176pp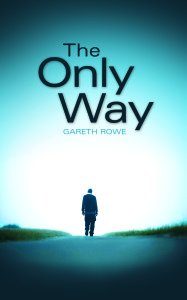 The Only Way
by Gareth Rowe
When a miserable, disaffected teenager meets the beautiful and mysterious Lily, he discovers a new way to live, The Only Way. Later, when Lily's life is in danger, he is willing to risk everything to save her, but time and circumstances are against him. How can he live, if she doesn't survive?
'The Only Way is a moving, fast paced, gripping and genius piece of writing. A must-read for everyone.' – G.P. Taylor, author of Shadowmancer.
9780953696390 / £5.99 / 128pp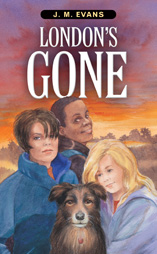 London's Gone
by J. M. Evans
A thrilling drama full of suspense. London has been bombed by terrorists. Maria, her sister and a Christian friend have to find their way to safety. The journey is also within, as they begin to discover a side to life that they did not know existed.
'I just couldn't put this book down.' – Jilly
9780953696321 / £6.99 / 224pp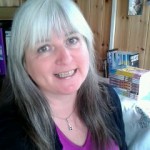 Any questions, please don't hesitate to contact me – always glad to help! 🙂
Janet