If you are a Christian and enjoy writing novels for children, you will love…

the Write for a Reason Academy!
This ten week online course will cover, step by step, everything you need to write successful novels for children/young people from a Christian perspective.
Most people who aspire to write stories to share their faith face one or more obstacles that prevent their dream from becoming a reality.
Do you suffer from any of the following?
* You know you need some training in the art of creative writing?
*You keep starting the same story over and over again?
* You doubt your writing ability?
This course will help you address all these issues, so you can be set free to enjoy your gift, finish your story and get it into readers' hands!
And most of all the course is FUN!
IN THE ACADEMY YOU WILL DISCOVER:
Exactly who you are writing for, and why
How to create characters to engage and inspire your readers
How best to include your message/theme
How to plot and plan for tension and pace
How to write gripping beginnings and satisfying endings (what you need to include, plus what you need to leave out!)
How to find the narrative voice you feel most comfortable with
Why nobody else can write your novel but you…
And lots more!
These are all ESSENTIALS for great stories.
Every module will bring you closer to your goal of writing exciting, relevant, fun stories for your target readers.
Every module includes:
lessons (videos and written teaching)
reading and writing exercises
loads of encouragement!
By the end of the course you will be buzzing with exciting ways to breathe life into your stories… PLUS you will have a complete story plan for your next novel!

If you are writing to share the good news of Jesus in some way, your novel will already be extra special, because it has eternal value. But it stands to reason that the better written it is, the more children will read and enjoy it – wouldn't you agree?

In the parable of the talents, the servants who received the gifts had to put them to WORK… the servant who BURIED his talent got into TROUBLE – don't let that be you!
It's time to get to work.
"I was surprised at how much the course taught me. I didn't know as much as I thought I did!! The presentation was clear and easy to follow and the teaching was clear and well thought out. I would happily recommend the course to a friend." – Nicolette
This online course is for you if:
You want to make sure your story is the very best it can be
You realise that having some training will help you
You're willing to invest time and money to put your talent to work
You don't want to procrastinate any longer
You need to get over your self-doubt
You want to get your story into children's hands as soon as possible
Ready to START?
CLICK HERE TO JOIN THE ACADEMY (FULL PAY)
CLICK HERE TO JOIN THE ACADEMY (MONTHLY PAY)
About the Course Creator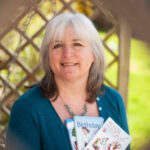 Hello! My name is Janet Wilson. I'm a wife, mum and grandma – and a publisher of Christian books for kids and teens. I live in London, England – right on the edge, opposite fields and trees! I attend church on a local estate, where I help with the Community Fridge.
Why did I set up this course?
At Dernier Publishing, we receive a steady stream of unsolicited manuscripts. Many of these have great ideas, but the story often falls down in one area or another – something that the author could easily have avoided with a bit of training.
So I set up this course, so that everyone who feels called by God to write can hone their skills and go on to produce excellent, relevant novels that will touch the hearts of their readers. I honestly believe that working together, we can accomplish much greater things than if we try to go it alone!

(By the way, I am a Christian, and this course reflects that, but whatever your beliefs, you will find plenty to help you in your own writing journey.)

When you sign up for the Academy, you will gain IMMEDIATE access to the pre-course runway, which I've designed to help you get ready for course (this includes some fun writing prompts!). The Modules will then be released to you a week at a time.

I hope you will join me! I would count it a privilege to help you in the next step of your writing journey.
You can join any time you like, and spend as long as you like over the course. There's no competition, and no deadlines – yay! This course is designed for YOU, so you can go at your own pace.
With the right knowledge support and encouragement, you can transform your writing, then go on to transform the lives of your readers! Yes… YOU. However tentative you feel, however much of an imposter you feel… if you are called to write, YOU CAN get over all these obstacles and DO IT.
I suggest you don't waste any more time. Here's something I tell every writer: nobody can write your story but you, and if you've been called to write, it's for a reason. Someone, somewhere, is waiting for your story.
It's time to brush off your talent and put it to work.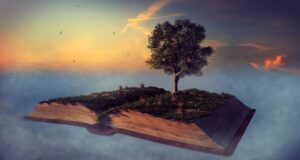 The 10 Modules
The Pre-Course Runway
Purpose: To get yourself prepared for the course.

Module One: Reaching Your Target Audience
Purpose: To know who you are writing for, and get to know their world.

Module Two: Creating Your Protagonist
Purpose: To create a protagonist (main character) your readers will love and be inspired by. This is perhaps the most important module!

Module Three: Creating Secondary Characters
Purpose: To create engaging secondary characters. We need them!

Module Four: Choosing Your Narrative Voice
Purpose: To understand all the options, and find your own voice.

Module Five: Weaving in Your Theme
Purpose: To pinpoint your theme, and learn the best ways to make your "message" work in the context of your story.

Module Six: Creating the Perfect Setting
Purpose: To choose the perfect setting for your story, and build your fictional world.

Module Seven: Gripping Beginnings
Purpose: To work on a gripping beginning for your story, to draw your readers in.

Module Eight: Satisfying Endings
Purpose: To work out a satisfactory conclusion for your story, that will leave your readers sighing with pleasure, eager to read the sequel!

Module Nine: Conflicts and Resolutions
Purpose: Work out all the terrible things that are going to happen to your characters between your beginning and ending. (NB You have to put your characters through some dreadful trials!)

Module Ten: Your Complete Story Plan
Purpose: To have a complete story plan in your hands, ready to begin writing your novel in full.

N.B. One module will be released to you every week. Each module will include a mixture of videos, teaching and practical assignments. And they're super-fun! Yay!
CLICK HERE TO JOIN THE ACADEMY (FULL PAY)
CLICK HERE TO JOIN THE ACADEMY (MONTHLY PAY)
Here's a sneaky peak…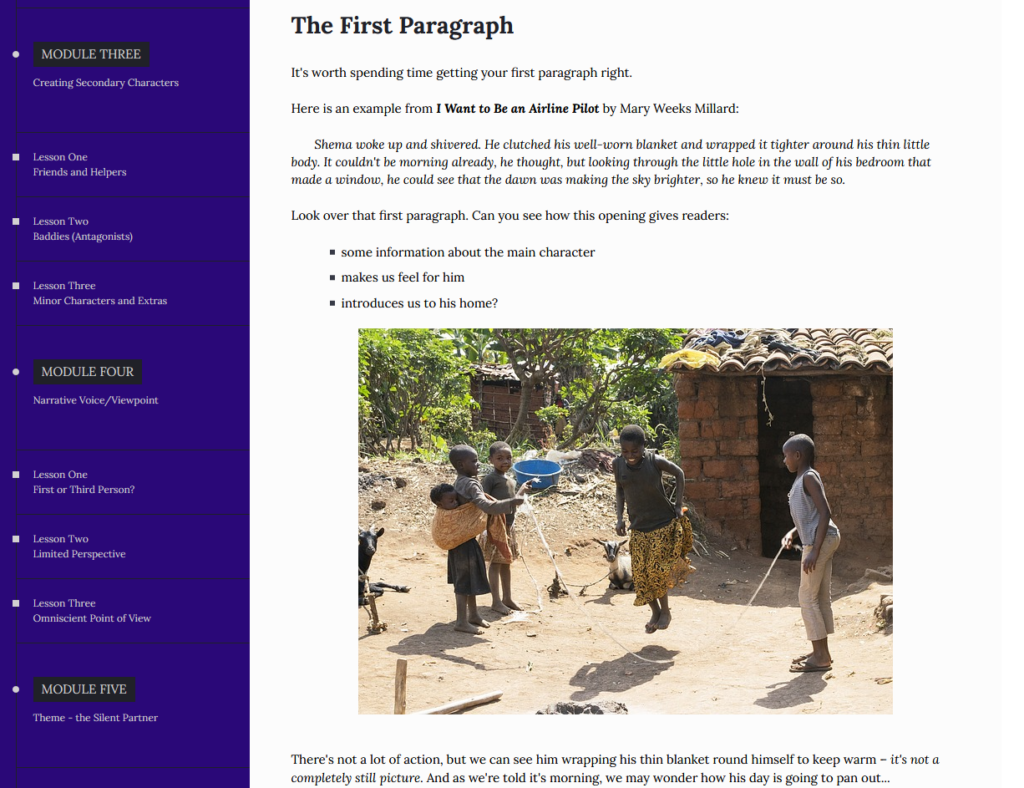 Want to join us?
Is it time for you to invest in your writing?
Course Fees:
Full Payment

£295.00
Monthly Payment
£49.00 x 6
Whichever way you choose to pay, you will receive exactly the same material:
Ten teaching modules (40 lessons)
Writing exercises and assignments
Membership in a private facebook group
CLICK HERE TO JOIN THE ACADEMY (FULL PAY)
CLICK HERE TO JOIN THE ACADEMY (MONTHLY PAY)
Guarantee: I hope you will enjoy every minute of your time in the Academy, but if you don't think it's for you by Module Three, I will refund your money in full. So why not give it a try? (I think you will love it!)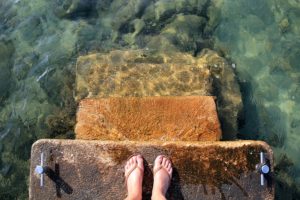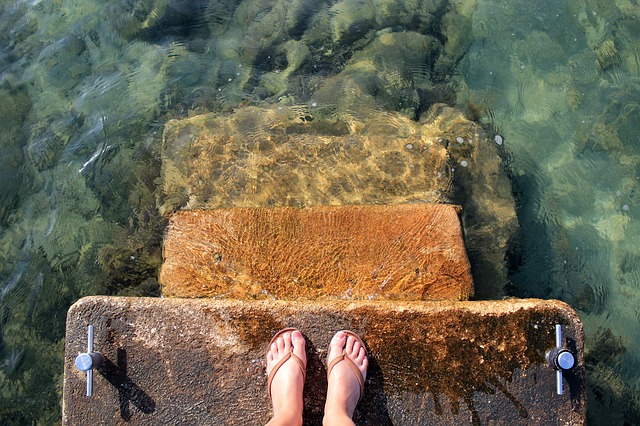 FAQs:
How much time will I need to complete the course? Good question! Like everything in life, the more you put in the more you get out… but everyone is different. I suggest you set aside two evenings a week, but if you don't get all the assignments done then, no worries – you have permanent access to the course, so you can take as long as you like. 🙂
Will there be any individual teaching? No, sorry. This course is the best way to help as many people as I can. However, I'm always around for any queries, and love interacting with students. Plus we have a private facebook group, which is a great place to ask questions!
I have never written anything before. Will this course be too advanced? Not at all. Beginners are warmly welcome. The course follows a simple step-by-step format. You will be amazed how much you will learn in ten weeks!
I have written stories, but I'm not sure if they're good enough. If you have any doubts about your writing, you need to join the course. Even if you know the basics, you will learn lots of ways to improve your stories, and gain confidence in your ability. Guaranteed.


Copyright 2020 Janet Wilson PRIVACY POLICY and TERMS AND CONDITIONS

​​​​