If you're anything like our family, we have Christmas cake left way beyond Christmas (have you still got any in a tin somewhere?). That's not a problem, because fruit cake will last and last. But have you ever gone to a tin and found a bit of sponge cake that was a bit dry and stale? Stollen, maybe, or panettone, or the end of a Yule Log? Not good!
Sometimes you can get a bit stale with your writing… but don't throw it away!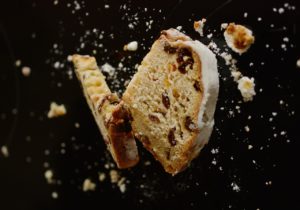 Here are seven ideas to add a bit of new zest to your novel:
1. Write a letter to your protagonist
2. Describe your opening setting from the point of view of a minor character
3. Make your protagonist angry: let them shout and scream
4. Think of the worst thing you could do to your protagonist, and take them there…
5. Write three alternative endings
6. Add an animal
7. Go for a walk – let your imagination fly.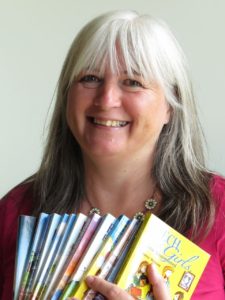 You don't have to do all of these, but try one or two, until you get your enthusiasm back…
Hope that helps! (By the way, dry panettone makes fantastic bread pudding, and why not put that swiss roll in a trifle?) 🙂
Janet
P.S. I'm going to be running the current Write for a Reason writing course for the last time, beginning Wednesday 13th February. This is a seven week online course for writers who would like to improve their writing skills, and check what they are doing is good! For the last time, I will be taking in homework at the end of every module and giving personal feedback. If you'd like to take the course, click here for more information. We will be covering characters, setting, plotting and planning, dialogue and lots more! You will learn a lot – I promise!
Like to sign up to receive writing tips direct to your inbox? Click here! Get your novel finished, make it the best you can.