Hello again everyone! Hope your writing is going well. I have a creative writing tip today that comes from a real example!
If you are writing about an event or a situation you haven't ever actually been involved in yourself, you might need to get some expert advice. That's exactly what we did at Dernier Publishing with a book we will be bringing out later this year. The book is called A New Me and is about a girl called Jess who moves home and finds a new life… but I can tell you more about that another time! For now, I'd like to draw your attention to three scenes in the book where we needed some expert advice.
We checked with a debt advisor regarding tenants' rights, as at the beginning of the story, Jess and family were about to be made homeless. This is a serious issue for families in Britain, and we wanted to make sure that we were coming from a place of reality.
Jess is involved in an inter-schools athletics meeting. We needed to check that we were using the right vocabulary (e.g. it's an athletics meeting, not an athletics competition, apparently!), and make sure that the times recorded by the girls in their races are realistic.
Lastly, Jess and a friend are tied up by a gang near the end of the story, so the author checked with the police. What would the procedure be, once the girls were found? We needed to be certain the ending was realistic. We added in the concluding chapter that the girls were given counselling, as we felt that would be helpful for readers.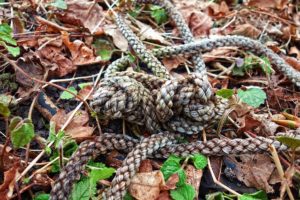 There is so much more to novel writing than meets the eye, isn't there? Is there a situation in your novel you would like an expert to take a look at? If you do, it will ease the nagging doubt and set your mind at rest. Better to be safe than sorry!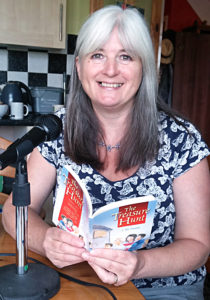 Does that help? Please let me know if you are going to act as a result of reading this tip – it would encourage me no end that these writing tips are being used!
Every blessing to you all,
Janet