Hello once again Christian writers: I hope you are all well. I'm afraid I succumbed to a rather nasty cough and cold and so am a day later than usual with this writing tip. I'm more or less back to normal now, and enjoying the onset of Spring: another sunny day in London, watching birds building their nests from my office window – love it! 🙂
Before getting to the writing tip, I'd like to say congratulations to Roy Jones, who responded to the recent Write for a Reason Writing Challenge. Roy wrote a story on the theme of new beginnings for his granddaughter Amy, who was due to start a new life in Africa with her family. Imagine your granddad writing a story, just for you! That's very precious.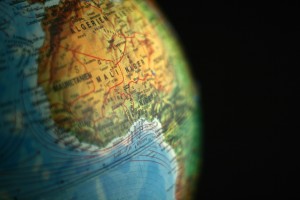 Roy was able speak to Amy's concerns about what her new life would be like through his story . . . plus add lots of fun! In fact, to make it exciting, Roy added adventure and mystery.
And that's this week's writing tip: Could you add adventure and mystery to your story? Both are excellent components of any story for children! The more intriguing, mysterious and exciting the adventure, the more your readers will love it. (Roy also includes treasure, which, let's face it, we'd all love to find! :-))
N.B. The quicker you can get to the excitement and adventure, the better – aim to get at least some intrigue in your first chapter, so you engage your readers right from the start.
Here's an excerpt from Roy's story, New Beginnings, to inspire you:
Amy opened the lid; it was tight because it had been bent by the heat. Inside was a clear plastic bag. She tore it open and there was a small notebook inside. Amy turned to the first page; it was written on in pencil – just a short message in scrawly handwriting,
What you find at the end of the rainbow is buried under the ringing tower.
She flipped through the rest of the pages but there was nothing else; they were all blank. The box was empty apart from the notebook.
"That's boring," Joshua said.
"May I see that?" Uncle Emil said.
Amy passed him the notebook, and he studied it, "What's at the end of a rainbow?" he asked.
"A pot of gold," Amy said.
"Yes," Uncle Emil said, "but where is the 'ringing tower'?"
"I don't know," Amy said.
"A pot of gold sounds like treasure," their father said, "I hope we can find it."
"Then we need to hunt for the ringing tower," Joshua said.
What do you think? If you would like to congratulate Roy on completing his story, do make a comment! And if you would like to join the next Write for a Reason course (to help you write fabulous stories for your granddchildren :-)), you can register here. You will be amazed how much you will learn!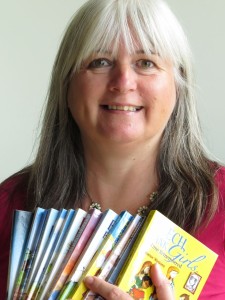 Have a lovely week, and hope you escape the coughs and colds that are going around!
Janet
Mystery, Adventure and Treasure