Registration for this course is currently CLOSED. The new course will be released in September 2019. Make sure you don't miss out, by subscribing to our email list, so you will not only get all the news about courses, but get weekly writing tips, and a free pdf: 7 Essentials for a Gripping Start to Your Story. I look forward to hearing from you. 🙂
Click on this link to subscribe.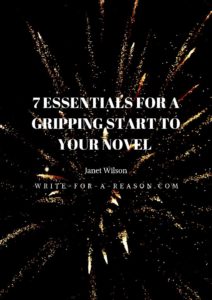 Write for a Reason is a seven week online course for people who write novels for children and young people.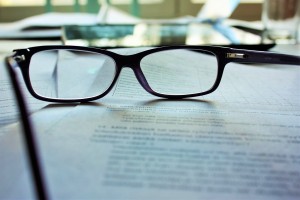 Are you ready to take your writing to the next level? Do you write stories for children/young adults? Wonder if you'll ever get published? Looking for some help?
"I was surprised at how much the course taught me. I didn't know as much as I thought I did!! The presentation was clear and easy to follow and the teaching was clear and well thought out. I would happily recommend the course to a friend." – Nicolette (Surrey)
Hello! My name is Janet Wilson. I love books and always have. As a child I was an addictive reader. I spent happy hours in the holidays, weekends and evenings, living in other worlds, with the characters in the stories. When I'd run out of my own books, I used to read my dad's (although I drew the line at westerns, hehe!). When I was a teenager I became a Christian and found a love for Christian books, too. In fact, I loved them so much, I eventually set up my own publishing company! Dernier Publishing produces fiction written from a Christian perspective for children and teens – this is my day job. 🙂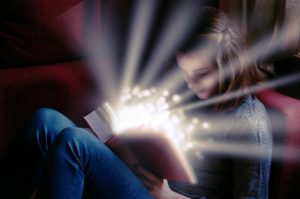 Over the years with Dernier, I have received many unsolicited manuscripts from earnest writers. Most of the stories have potential, but many fall down in one or more areas. Most of these skills are 'learnable', so I decided to set up Write for a Reason to help people who write stories for young people, and want to improve their craft.
"I heard about the 'Write for a Reason' course from a friend and what a blessing this course has been. Helpful insights, clear direction, great encouragement, all within the structure of applying learnings through assignments and dreaded deadlines. This course has changed how I perceive writing in a Christian context. Janet's patience, wisdom and passion are a gift we must greatly treasure. I find myself absorbing her insights into my writing, re-writes and planning. I cannot recommend the 'Write for a Reason' Course highly enough." – Baden (Co. Wicklow, Ireland)
The fact is, we all need help to use our gifts to their full potential. What person with a calling to be a counsellor would begin counselling without first embarking on some training? Sadly, most writers blame publishers for their lack of success; few are willing to put in the time to find out where they are going wrong and put it right. Be one of the few!
The next Write for a Reason course will begin on February 13th and will consist of one module a week for seven weeks.
We will be looking at:
Reaching your Target Audience
Theme and Setting
Creating Engaging Characters
Plotting and Planning
Beginnings and Endings
Voice and Perspective
Show Not Tell Descriptions . . . and more!
"Wow! I learned so much. The distance learning format worked well for me and I just managed to fit the work in to my schedule. I really liked the balance of teaching and "having a go" in the course and it's given me a pot of ideas which I can use. The seven teaching areas we covered have provided my own story writing with a much better skeleton which I can see will allow them to go further! It's given me more confidence and excitement about my story writing. Thank you Janet." – Mark (Lancashire)
How does the course work?
Within a few days of subscribing, you will receive your Introduction to the Course. You may like to do some preparatory work before the course commences, so the sooner you book your place the better. (If there are still places and you book at the last minute, don't worry, you can soon catch up!)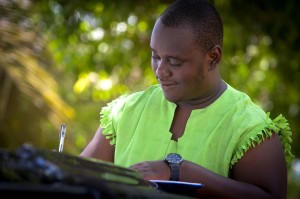 When the course starts, you will receive teaching and assignments every Wednesday morning.
If you have enrolled for the full course, you will have a week to complete each Module's assignments and send them to me. I will return these to you with comments – all via email. If you prefer to work alone, that's absolutely fine – there is now an option to book the self-study course. Whichever option you choose, I will always be delighted to help you with any questions about the material.
"I have been greatly stimulated by the Write for a Reason course to write freely, but also to tidy up my writing and avoid the many mistakes I was making. Janet gives lots of ideas, hints and assignments to work on. She has left me, at the end of the course, continuing to research, practice and keep improving my writing. Janet is an encourager. I am re-energized. Thank you." – Marion (Liverpool)
Are you wondering if you are good enough?
This is a common fear, but unfounded. Whatever your level of ability, I am happy to help. Everyone has to start somewhere! I like to encourage – there's plenty to tear you down in this world, but that's not my style.
You may want to write short stories for your grandchildren, or you may want to reach children all over the world with your novels – either is fine with me. Every child in precious, and we all have a unique story to tell. Nobody can write your story but you.
Perhaps you have an idea for a story but haven't started writing yet, or have a growing pile of unfinished manuscripts. Perhaps you have a novel ready to send to a publisher, but just want to go through some basic ideas to make sure you haven't missed anything. That's great, too. If your novel is written for children or young adults from a Christian perspective, I'd love to help, but you don't have to be a Christian to take the course – the story-writing skills are the same.
"I have found the Write for a Reason course to be both stimulating and helpful. This is not the first writing course I have done, so I was hoping it would give me something which my previous course did not. I wasn't disappointed."
You will need . . .
As this is an online course you will need access to a computer with Internet connection and an email address. You can study wherever you are in the world!
You will also need a reasonable grasp of English grammar.
To get the most from the course you will need to commit to a minimum of four hours study a week, sometimes more – as in all things in life, the more you put in, the more you get out. 🙂
Still not sure?
Click here to read our FAQs. If these don't answer your query, please don't hesitate to contact me. But don't leave it too long as places are limited.
Previous students have left overwhelmingly good testimonials – many have told me they have been amazed how much they didn't know, and how much they have learnt. Some have gone on to have their stories published! It's been a pleasure to see students become more confident in their writing as their skills have grown.
If you would like to read more testimonials from students who have completed the course, you can do so here: Go to Testimonials
Cost
The course costs £200.00 for the full course, and £100.00 for the self-study course. If you subscribe to the full course, you will send your assignments to me at the end of every week, which I will return with comments. If you prefer to study alone, choose the self-study course. You will have access to all the same material, but you will not need to send your completed assignments to me. Whether you choose the full course or the self-study course, I will always be here to answer any queries about the course material.:-)
When you click on the Buy Now button below, you will be taken to PayPal where you can pay securely. You do not need a PayPal account to pay; you can also use your debit or credit card. (Your payment will be to Dernier Publishing; after paying you will be returned to this page.)
The sooner you register, the better! You will receive your Introduction to the Course before we begin, so you can make a start on the preparatory material.
I look forward to working with you. Together we can make a difference. 🙂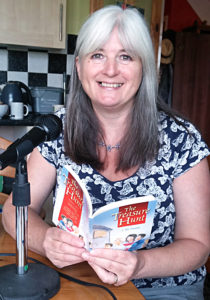 Janet
P.S. If you start the course and find it's not for you by the end of Module Three (as long as you've had a go at the homework!), just say and I will refund your money in full. So if you're not 100% sure, no need to worry, give it a go and see what you think. You can't lose!
Save
Save
Save
Save
Save
Save
Save
Save
Save
Save
Save
Save
Save
Save
Save
Save
Save
Save
Save
Save
Save
Save