Want to get your book noticed?
Raising visibility will result in more book sales…
so more books in children's hands…
and more glory to God!
But how do you get your book noticed?
Come on this one hour training and find out!
Getting your story written is only the first part of your job as a writer. Marketing is equally essential, but it can feel overwhelming. Where do you start? What are the best things you can do?
This training is going to help you quit the overwhelm and give you some ideas you can put into practice immediately!
It's taken from the Write for a Reason Book Marketing Academy, coming soon. I will tell you all about it during our time together.
Now choose your date and time of choice, and click on the link to register: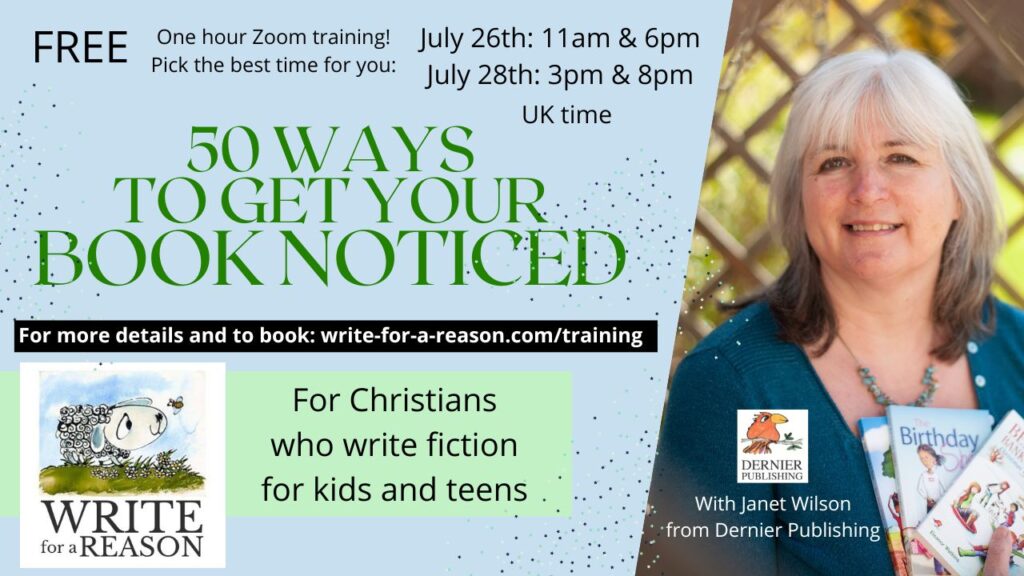 I look forward to seeing you there!
Janet