The answer is, as few as possible! If you can keep the number of characters in your story down to the bare minimum, it will make your writing less complicated, thereby keeping the action going at a good pace. If, for example, you have two main characters, let's say they are neighbours, and each of the children have several siblings, you could end up with eight or ten characters. Readers may quickly forget who is who and which sibling belongs to which family. There's nothing wrong with a one-child family, if siblings aren't part of the plot!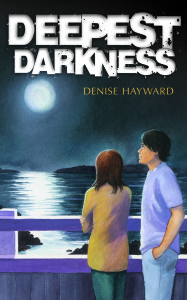 Another disadvantage to having a lot of characters is that you will need to use a lot of words to tell us all about them and how they come into the story. This can drag the story out and make the plot cumbersome.
Another quick tip about characters: children love to read how other children overcome obstacles, get the better of baddies and do all sorts of exciting, daring and dangerous feats . . . but they are not really that bothered about adults, so keep your grown-ups to a minimum.
Lastly, if you just have one or two main characters, you will have space for readers to get to know them really well, to get right into their hearts, their minds, their emotions. This will help us to truly engage with them and care about what happens to them. Always a good thing!
Trust that helps 🙂 Any comments, please do feel free to add them!
How many characters do you need for your story?