When you have finished your novel, what is your next step? Would you like someone to look over your manuscript and suggest helpful ways to improve it before sending it to the publisher of your choice? If you are looking to self-publish, do you need an editor, a proofreader, an illustrator for your cover, or someone who will oversee the whole process of production and distribution for you?
To help new writers, I have put together a list of Christian professionals who might be able to help you with the next step in your writing journey.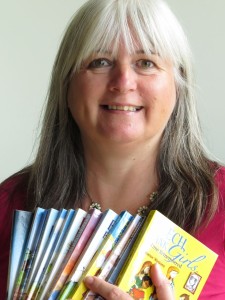 I hope this will be a useful resource!
Every blessing as you move forward with your project,
Janet
Manuscript Criticism
I am often asked by new writers, "How do I know if my story is good enough to be published?" To which I have been known to reply, "How long is a piece of string?"! In my view, a better question would be, "Is this the very best I can do?" This is where a manuscript criticism service comes into its own. There is nothing like a professional eye to look over your manuscript, and let you know what you have got right, and what you could improve.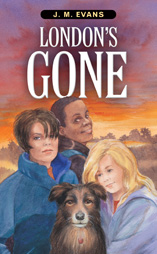 Cherith Baldry looked over my first novel for me (London's Gone), and I can not tell you how useful her comments were in shaping the finished story.  P.S. I was Evans before I was Wilson!
Here's a bit more about Cherith:
"Cherith became a full-time writer after some years as a teacher. She is currently part of the Erin Hunter team writing the Warriors and Seekers series. Cherith also works as Senior Editor for the Writers' Advice Centre for Children's books, and is manuscript critic for children's fiction and drama for the Association of Christian Writers. She is experienced in all areas of children's fiction, especially work for older children and young adults.
Manuscripts submitted to Cherith should be presented as they would be sent to the publisher, as comments on presentation will form part of the report. Other areas covered are plot and theme; structure and style; characterization and dialogue; and viewpoint.
There is a minimum fee of £25.00 for manuscript criticism; longer manuscripts are charged at £5.00 per thousand words. Postage for the return of the manuscript and report should also be included."
If you would like to contact Cherith, please fill in the contact form at the bottom of the page.
Editing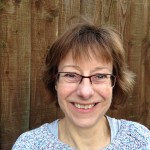 Caroline Masom is a professional editor. I have known Caroline for several years through the Association of Christian Writers  – she is just the person you need if your story needs a good structural edit! Caroline says: "Hi! I am a freelance writer and editor with a variety of experience. I have edited two magazines (including Christian Writer) and edited books for Lion Publishing and Monarch as well as private work for writers wanting to self publish or prepare their manuscript for submission.
My speciality is structural (or 'content') editing, which means looking at the manuscript overall and checking things like how convincing the characters are and whether the plot makes sense, as well as highlighting inconsistencies, taking a robust look at any boring bits and generally making sure that the story hangs together and is as good as it can possibly be. What I don't do is the (equally valuable but different) copy editing stuff – checking the fine detail of spelling, grammar, sentence structure and so on.
My rates start at £25 per hour, but I am always prepared to discuss this, so that if the ms is particularly long or difficult there are no nasty surprises when I submit my final invoice."
If you would like to discuss your manuscript with Caroline, please use the contact form at the bottom of the page.
Self-publishing Package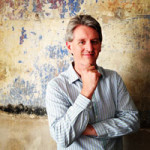 Paul Stanier, owner of Zaccmedia, has worked in the Christian book trade for many years. If you are looking to self-publish and need someone to do this for you, I am happy to recommend Zaccmedia to you. Paul says:
"Zaccmedia is a total solutions and Christian owned book publishing company for independent authors seeking professional book production and trade distribution. We provide authors with high end print-on-demand publishing packages with distribution to the UK, Australia and USA. We also provide for selected authors a traditional lithographic printing service for high volume print runs (1000+) with almost limitless print manufacturing options, together with superb commercial trade distribution and inventory management that supplies all leading wholesalers, including Bertrams and Gardners. Our service is a highly personalised one, offering the author a chance to review each step in the process of publishing, giving authors the assurance they need that their book will be published in the way they have envisioned it, with our goal to even exceed those expectations. We also offer modular services as an alternative to our full publishing packages, and includes cover design, typesetting, eBook conversions, editing and author video trailers."
For more information please fill in the contact form below and Paul will get back to you.
Cover illustration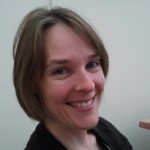 Alison Blackwell is a children's book illustrator and pet portrait artist. She began her career as a music teacher in South Africa, after which she moved to the U.K. She completed a diploma in children's book illustration from the London Art College and has been working professionally as an illustrator and pet portrait artist ever since.
She collaborates with clients to produce artwork of the highest quality.
Alison has done several cover illustrations for Dernier Publishing, and we have been delighted with her work. Here are some of my favourites:
If you would like to contact Alison, please fill in the contact form below. She would be delighted to hear from you!
Cover Illustration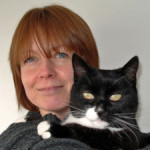 You may recognise Angela Jolliffe's work! She has mostly illustrated books for younger children, but is happy to experiment with covers for older children/teens. Angela says, "I often use rich bright colours, aiming to make my illustrations fun; to delight people and make them smile. My work is hand rendered, often using water-soluble crayons and other suitable materials.
Since leaving Norwich School of Art, I began my professional journey in illustration through various types of commercial commissions, craft markets and framed exhibitions.
I have illustrated children's picture books and board books, greetings cards, magazines, wedding invitations, calendars and images for the internet. I love to create characters and to illustrate stories.
Children's books are my main passion; my hope is that they will have fun whilst learning.
I love my husband called Steve and my Cat called Mr Black and I belong to a wonderful Christian family, Norwich Community Church."
Angela's recent work includes…
My Mini Bible, published by Anno Domini
My First Picture Bible, published by Anno Domini
My First Christmas, published by Anno Domini
The First Word Series children's books, published by Pupfish
If you would like to contact Angela, simply fill in the contact form below!
Cover illustration and design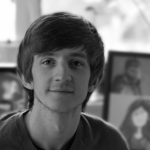 Clym Smith is a young freelance illustrator based in London UK. I first heard about his talent through my step-children, who know Clym through church connections. They are both big fans of his work! Clym says, "My work demonstrates a variety of styles including cartoon, realistic and a mixture of both. My professional experience has involved creating illustrations for posters, youtube avatars, and game fan art. I am always willing to try new things and take on challenges!" If you would like to contact Clym, please fill in the form below.
Proofreading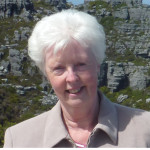 If you are looking for a proofreader, I highly recommend Eleanor Axcell. Eleanor has been proofreading for Dernier Publishing for some years, and does an excellent job. She is highly professional, efficient, cheerful and friendly!
Eleanor says: "I work for different publishers on a freelance basis and have experience with books (for adults and children), teaching and resource material, Bibles, charity reports, study guides, etc.
Once a manuscript has been typeset, publishing companies send me their proofs to check for grammar, spelling, layout, punctuation, hyphenation and above all, consistency, whether in the use of capitals, style, single or double quotation marks.
Despite spell checkers on our computers, the role of a proofreader is still very important as spell checkers cannot differentiate between there/their, cheque/check, practice/practise etc and readers will often get irritated or leave a book unfinished if it is peppered with errors.
I am delighted to become part of the Write for a Reason team, to help new writers realise their dream and see their manuscripts published. My current rate is £3 per 1,000 words."
If you would like to contact Eleanor, please fill in the form below.
Comments
comments