Streamlined Editing
Finishing your first draft is a major accomplishment. Soooo many people think of writing a book, but you have done it – yaaayyyyyy!!!!!
BUT your first draft is just that – a draft.
Then begins the hard work… the editing. (And you're not editing a draught, hehe!)
Click here to register for the training.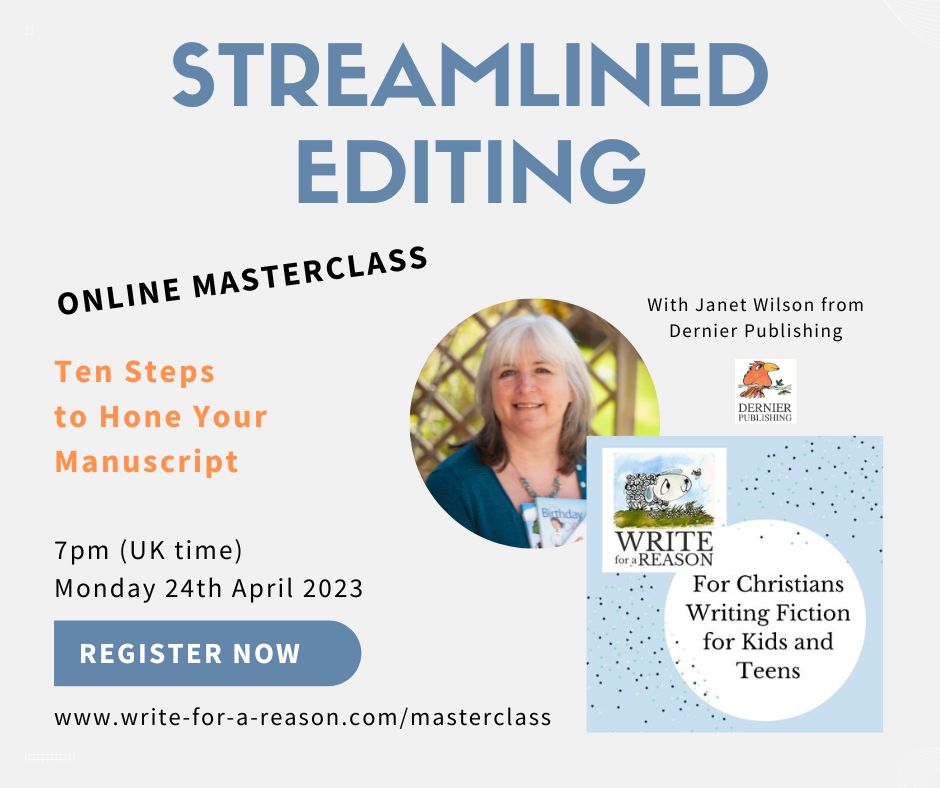 Editing can be a long process, and be a bit of a headache.
But it's an essential part of the writing process – you can't skip it!
How can we make the whole process more streamlined, and make sure we have covered everything?
In this masterclass, Janet Wilson, founder of Dernier Publishing (Christian books for young people) and Write for a Reason, will break the steps down for you, to cut the overwhelm and make sure you will end up with a fabulous final product.
Come on this ZOOM TRAINING on Monday 24th April 2023 at 7pm (UK time) to learn more.
We will also keep you in touch with all things Write for a Reason (for Christians new to writing fiction for young people) via email. 🙂
Click here to register for the training.
See you there!