Cheap Christian books for children
It's a well known fact that if you want to write, you need to read. Buying books isn't cheap though, and not everyone can get to a library!
If you would like to buy Christian children's books for research purposes but lack the funds, I've thought of a way to help . . .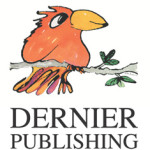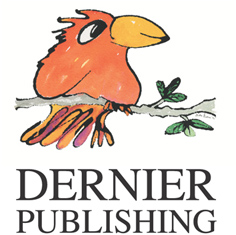 You may know that I set up Dernier Publishing to produce Christian books for children and young adults. Inevitably some stock gets damaged, but if you need books to read yourself, it doesn't matter if the presentation isn't perfect. So the offer is:
A selection of EIGHT different Christian books for children aged 8-14 from Dernier Publishing for just £20.00!
That's really cheap, so what's the catch?
All eight books will all be 'seconds', e.g. the covers may be bent, and/or the corners knocked and/or the pages yellowing from sunlight. Most will have only a small defect, although some will be worse than others (absolutely no torn pages though – all stories intact!)
You can not choose your books – a random selection of eight books will be sent to you, depending on what is available
You will need to pay postage, which is currently £2.80 Royal Mail second class for UK
If you don't live in the UK but would like a pack of books, please get in touch via the contact form and I will work out the best postage rate for you.
The good news is:
You will have eight fabulous Christian books at a budget price
They are great books for research purposes if you write Christian stories for children aged 8-14-ish
You can still read the stories to your children/grandchildren/Sunday School or pass them on to neighbours and friends (if you can bear to part with them!)
You may have to look carefully at some of your books to find the damage (we only sell perfect stock full price)
Your books will be despatched within seven days
All money received will go into funding more new Christian books for children.
Please order your pack of eight 'seconds' cheap Christian children's books here now securely with Paypal (a Paypal account is not required; you can pay with your debit or credit card if you wish):
You will receive a selection of eight books from the following titles: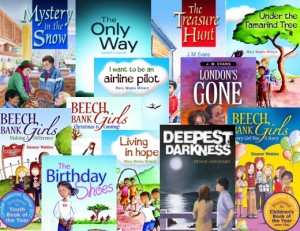 The Birthday Shoes by Mary Weeks Millard
The Only Way by Gareth Rowe
The Treasure Hunt by J.M. Evans
Mystery in the Snow by J.M. Evans
Deepest Darkness by Denise Hayward
I Want to Be an Airline Pilot by Mary Weeks Millard
Under the Tamarind Tree by Mary Weeks Millard
Living in Hope by Mary Weeks Millard
London's Gone by J.M. Evans
Beech Bank Girls, Every Girl Has a Story by Eleanor Watkins
Beech Bank Girls, Making a Difference by Eleanor Watkins
Beech Bank Girls, Christmas is Coming! by Eleanor Watkins
A Pennyworth of Peppermints by Mary Weeks Millard
You can look up all these books on the Dernier Publishing website. I do hope this offer will help you in your writing journey! Seconds stock is limited, of course, so this page may be withdrawn at any time. If you would like to buy perfect Christian childrens books, you can do so by visiting your local Christian bookshop or visit Dernier Publishing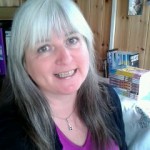 Trust that helps!
Janet
Comments
comments